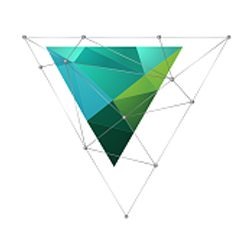 Recruit 4 The Best
Registered Nurse - Up to $20k signing bonus
Lewiston, ME
We are actively reviewing Registered Nurse applications for hospital and clinic settings with start dates prior to the end of 2021.
New Hire RN Signing Bonuses up to $20k!
New RN Graduates can qualify up to $6k Signing Bonus!
Starting Hourly Compensation for RN roles is $30.32 - $40.94 commiserates with experience.
Various Shifts are open (nights / days)
Full-Time, Part-Time Scheduling Options
Relocation packages are available to RN's looking to move into the area!
Recruit4theBest has been providing consultative talent acquisition and retention services to the medical and service industries for over 20 years. We have been contracted to provide direct hire placements for a large medical provider in Lewiston, ME.
Immediate hiring needs for RN's with the following experience and specialties:
OR
ICU
ED
Psych ( Adult and / or Pediatric)
Orthopedics
Neuro
Cardiac
Behavioral Health
Acute Care
Post Acute Care
Long Term Care
OB /GYN - Women's Health
Radiology
Please click Apply and provide your contact information and C.V. / Resume for the Recruitment Team. If your resume needs updating, please provide what you have and include a note that it is not inclusive of all history. Or if you do not have your document readily available, please include your current position and employer in the notes when you submit your contact information. Our recruitment team is here to support you as you make the decision to transition to a new employer!
Thank you and we are looking forward to speaking with you!
We are an equal opportunity, affirmative action employer and all qualified applicants will receive consideration for employment without regard to race, color, religion, age, disability status, gender, sexual orientation, ancestry, protected veteran status, national origin, genetic information or any other legally protected status.
4k0j8rue865m
142988767